Sustainable Development Goals (SDGs)
The History of Sustainable Development Goals (SDGs)
Brundtland Commission
In 1983, the United Nations created the

World Commission on Environment and Development

, later known as the

Brundtland Commission

. It defined sustainable development as "

meeting the needs of the present without compromising the ability of future generations to meet their own needs

".
Q. Consider the following statements: (2016)
The Sustainable Development Goals were first proposed in 1972 by a global think tank called the 'Club of Rome'.
The Sustainable Development Goals have to be achieved by 2030.
Which of the statements given above is/are correct?
1 only
2 only
Both 1 and 2
Neither 1 nor 2
Answer: b) 2 only
UNCED or Earth Summit 1992, Rio De Janeiro Brazil
The

United Nations Conference on Environment and Development (UNCED)

is popularly known as

Earth Summit 1992

. It raised public awareness of the need to integrate environment & (sustainable) development.
Significance of Earth Summit 1992
The Earth Summit 1992 resulted in the following documents:

Rio Declaration:

Principles intended to guide countries in future sustainable development.
Agenda 21: Non-binding action plan of the United Nations regarding sustainable development.

Forest Principles:

Non-legally binding document on the Conservation and Sustainable Development of all types of forests.
UN Agenda 21
Agenda 21 (an agenda for the 21st century) is a non-binding action plan of the UN related to

sustainable development

. It aims to achieve global sustainable development.
Q. With reference to 'Agenda 21', sometimes seen in the news, consider the following statements: (2016)
It is a global action plan for sustainable development.
It originated in the World Summit on Sustainable Development held in Johannesburg in 2002.
Which of the statements given above is/are correct?
1 only
2 only
Both 1 and 2
Neither 1 nor 2
Agenda 21 came out as a part of Earth Summit 1992. Answer: a) 1 only
Post UNCED
As a follow-up to UNCED, the

World Summit on Sustainable Development (Rio+10)

was held in 2002 in Johannesburg, South Africa. In 2012, the

United Nations Conference on Sustainable Development (Rio+20/Rio Earth Summit 2012)

was also held in Rio, Brazil.
Q. What is Rio+20 Conference, often mentioned in the news?
It is the United Nations Conference on Sustainable Development
It is a Ministerial Meeting of the World Trade Organization
It is a Conference of the Inter-governmental Panel on Climate Change
It is a Conference of the Member Countries of the Convention on Biological Diversity
Explanation:
Earth Summit 1992 (Rio de Janeiro) UN Conference on Environment & Development
Earth Summit 2002 (Rio+10) (Johannesburg) World Summit on Sustainable Development
Earth Summit 2012 (Rio+20) (Rio de Janeiro) UN Conference on Sustainable Development
Answer: a)
Rio+10 (2002) or Earth Summit 2002
Rio+10 affirmed the UN commitment to Agenda 21, alongside the Millennium Development Goals (MDGs). The ensuing

Johannesburg Declaration

committed the nations of the world towards sustainable development.
Millennium Development Goals (MDGs) by 2015
Millennium Development Goals aimed to:
Eradicate extreme poverty and hunger.
Achieve universal primary education.
Promote gender equality and empower women.
Reduce child mortality.
Improve maternal health.
Combat HIV/aids, malaria, and other diseases.
Ensure environmental sustainability.
Develop a global partnership for development.
Rio+20 (2012) or Earth Summit 2012
Partnership for Action on Green Economy (PAGE)
PAGE, launched in 2013, is a direct response to the Rio+20 Declaration, The Future We Want. It seeks to assist countries in achieving SDG (2030 Agenda), especially SDG 8: "Promote sustained, inclusive and sustainable economic growth, full and productive employment."
Q. The Partnership for Action on Green Economy (PAGE), a UN mechanism to assist countries in transition towards greener and more inclusive economies, emerged at (2018)
The Earth Summit on Sustainable Development 2002, Johannesburg
The United Nations Conference on Sustainable Development 2012, Rio de Janeiro
The United Nations Framework Convention on Climate Change 2015, Paris
The World Sustainable Development Summit 2016, New Delhi
Answer: b)
UN Agenda 2030 – Sustainable Development Goals (SDGs)
SDG Goals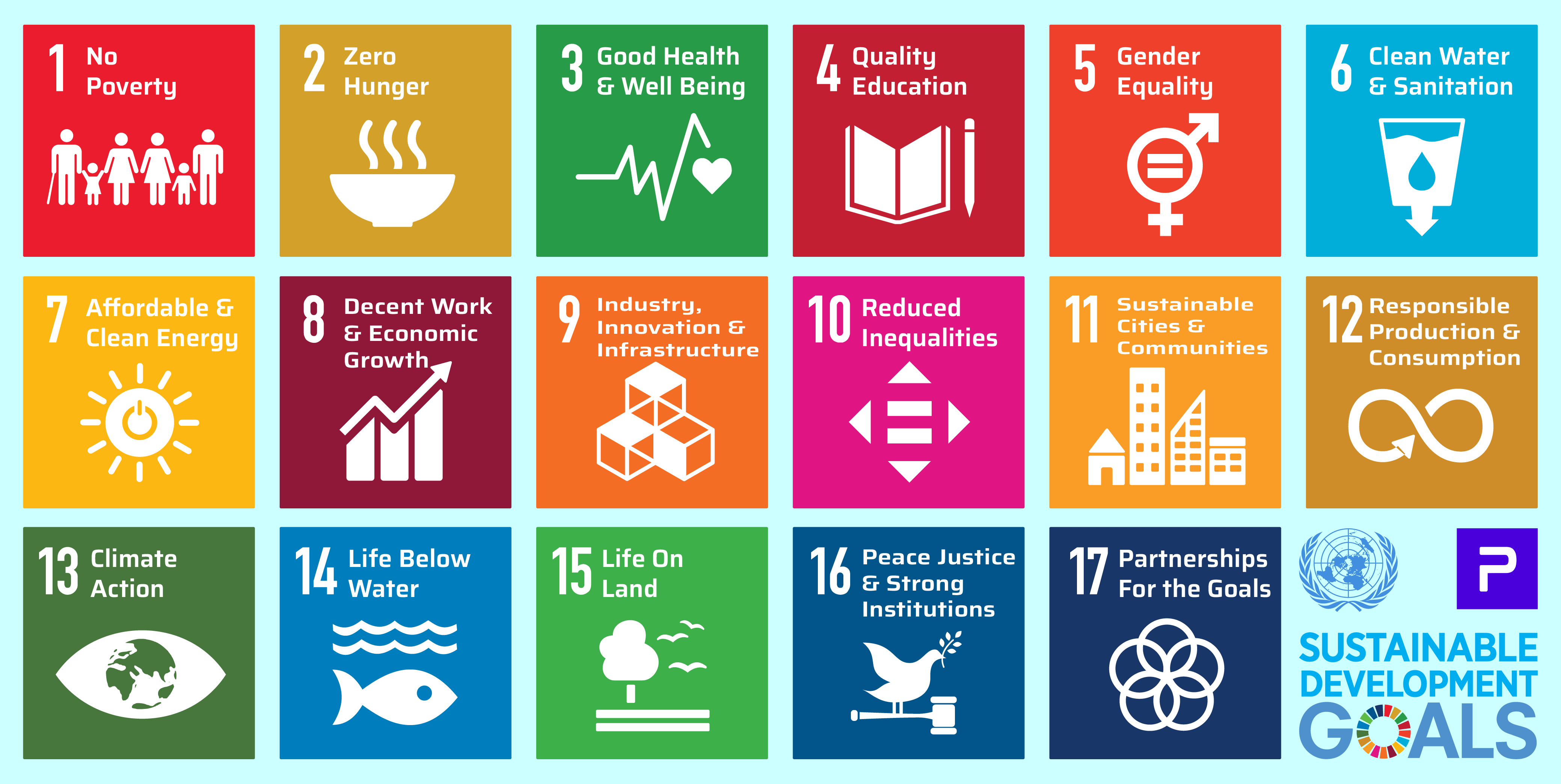 Goal 1: No Poverty
"End poverty in all its forms everywhere" by
Ensuring equal rights to ownership, essential services, technology, and economic resources.
Building resilience to environmental, economic, and social disasters.
Goal 2: Zero Hunger
"End hunger, achieve food security and improved nutrition and promote sustainable agriculture" by
Doubling agricultural productivity and incomes of small-scale food producers (women, tribals, etc.) by increasing access to land and eliminating wastage.
Maintaining the genetic diversity of seeds and improving land and soil quality.
Preventing trade restrictions and distortions in world agricultural markets.
Goal 3: Good Health and Well-Being
"Ensure healthy lives and promote well-being for all at all ages" by
Reducing maternal mortality and ending all preventable deaths under five years of age.
Reducing mortality from communicable and non-communicable diseases.
Preventing and treating substance abuse.
Promoting mental health.
Reducing road injuries and deaths.
Granting universal access to sexual and reproductive care, family planning and education.
Achieving universal health coverage.
Reducing illnesses and deaths from hazardous chemicals and pollution.
Implementing the Who framework convention on tobacco control.
Supporting research, development and universal access to affordable vaccines and medicines.
Increasing the health financing and workforce in developing countries.
Improving early warning systems for global health risks.
Goal 4: Quality Education
"Ensure inclusive and equitable quality education and promote lifelong learning opportunities for all" by
Providing free, equal access to pre-primary, primary and secondary education, and affordable technical, vocational, and higher education.
Expanding higher education scholarships and increasing the supply of qualified teachers in developing countries.
Goal 5: Gender Equality
"Achieve gender equality and empower all women and girls" by
Ending all forms of discrimination against all women and girls everywhere.
Ending violence and exploitation of women and girls.
Eliminating harmful practices such as child, early and forced marriage and female genital mutilation.
Increasing the value of unpaid care (domestic chores) and promoting shared domestic responsibilities.
Ensuring full participation of women in leadership and decision-making.
Ensuring access to universal reproductive rights and health.
Fostering equal rights to economic resources, property ownership and financial services for women.
Promoting empowerment of women through technology.
Adopting, strengthening policies, and enforcing legislation for gender equality.
Goal 6: Clean Water and Sanitation
"Ensure availability and sustainable management of water and sanitation for all" by
Providing safe and affordable drinking water.
Ending open defecation and providing access to sanitation and hygiene.
Ensuring equitable sanitation for addressing the specific needs of women and girls, disabled, age, etc.
Improving water quality, wastewater treatment and safe reuse.
Increasing water-use efficiency and ensuring freshwater supplies.
Implementing Integrated Water Resources Management (IWRM).
Protecting and restoring water-related ecosystems.
IWRM is a process which promotes the coordinated development and management of water, land and related resources, to maximise the resultant economic and social welfare equitably without compromising the sustainability of vital ecosystems.
Goal 7: Affordable and Clean Energy
"Ensure access to affordable, reliable, sustainable and modern energy for all" by increasing the share of renewable energy.
Goal 8: Jobs and Growth
"Promote sustained, inclusive and sustainable economic growth, full and productive employment" by
Improving resource efficiency in consumption and production.
Providing full employment and decent work with equal pay.
Promoting youth employment, education, and training.
Ending modern slavery, trafficking, and child labour.
Protecting labour rights and promoting safe working environments.
Promoting beneficial and sustainable tourism.
Ensuring universal access to banking, insurance, and financial services.
Goal 9: Industry, Innovation, and Infrastructure
"Build resilient infrastructure, promote inclusive and sustainable industrialisation, and foster innovation" by
Increasing access to financial services and markets.
Supporting domestic technology development and industrial diversification.
Ensuring universal access to information and communications technology.
Goal 10: Reduced Inequality
"Reduce income inequality within and among countries" by
Promoting universal social, economic and political inclusion.
Ensuring equal opportunities and ending discrimination.
Improving regulation of global financial markets and institutions.
Enhancing representation for developing countries in financial institutions.
Framing responsible and well-managed migration policies.
Reducing transaction costs for migrant remittances.
Goal 11: Sustainable Cities and Communities
"Make cities and human settlements inclusive, safe, resilient, and sustainable" by
Enabling affordable housing, transport systems, and sustainable urbanisation.
Protecting the world's cultural and natural heritage.
Reducing the adverse effects of natural disasters.
Reducing the environmental impacts and providing access to safe and inclusive green and public spaces.
Goal 12: Responsible Consumption and Production
"Ensure sustainable consumption and production patterns" by
Achieving sustainable management and efficient use of natural resources.
Reducing by half the per capita global food waste at the retail and consumer levels and the reduction of food losses along production and supply chains, including post-harvest losses
Achieving environmentally sound management of chemicals and wastes throughout their life cycle.
Reducing waste generation through prevention, reduction, recycling, and reuse.
Removing market distortions, like fossil fuel subsidies, that encourage wasteful consumption.
Goal 13: Climate Action
"Take urgent action to combat climate change and its impacts by regulating emissions and promoting developments in renewable energy" by
Strengthening resilience and adaptive capacity to climate-related disasters.
Integrating climate change measures into policies and planning.
Building knowledge and capacity to meet climate change.
Implementing the UN Framework Convention on Climate Change (UNFCCC).
Goal 14: Life Below Water
"Conserve and sustainably use the oceans, seas and marine resources for sustainable development" by
Reducing marine pollution and ocean acidification and protecting and restoring ecosystems.
Supporting sustainable fishing and small-scale fishers.
Ending subsidies contributing to overfishing
Increasing the economic benefits from the sustainable use of marine resources.
Goal 15: Life on Land
"Protect, restore and promote sustainable use of terrestrial ecosystems, sustainably manage forests, combat desertification, and halt and reverse land degradation and halt biodiversity loss" by
Conserving and restoring terrestrial and freshwater ecosystems.
Ending desertification and restoring degraded land.
Conserving mountain ecosystems, biodiversity, and natural habitats.
Reducing urbanisation.
Protecting access to genetic resources and fair sharing of the benefits.
Eliminating poaching and trafficking of protected species.
Preventing invasive alien species on land and in water ecosystems.
Increasing financial resources to conserve and sustainably use ecosystems and biodiversity.
Financing and incentivising sustainable forest management.
Goal 16: Peace, Justice, and Strong Institutions
"Promote peaceful and inclusive societies for sustainable development, provide access to justice for all and build effective, accountable and inclusive institutions at all levels" by
Protecting children from abuse, exploitation, trafficking and violence.
Promoting the rule of law and ensuring equal access to justice.
Combating organised crime and illicit financial and arms flows.
Substantially reducing corruption and bribery.
Developing effective, accountable, and transparent institutions.
Ensuring responsive, inclusive, and representative decision-making.
Providing universal legal identity.
Ensuring public access to information and protecting fundamental freedoms.
Goal 17: Partnership for the Goals
"Strengthen the means of implementation and revitalise the global partnership for sustainable development" by
Assisting developing countries in attaining debt sustainability.
Investing in least-developed countries.
Knowledge sharing and cooperation for access to science, technology, and innovation.
Promoting sustainable technologies to developing countries.
Promoting a universal trading system under the WTO.
Removing trade barriers for least-developed countries.
[UPSC Mains 2019] Define the concept of carrying capacity of an ecosystem as relevant to an environment. Explain how understanding this concept is vital while planning for sustainable development of a region. (2019)
Carrying capacity of an ecosystem refers to the maximum levels of the ecological/ecosystem services that an ecosystem can offer sustainably. Beyond the carrying capacity, the ecosystem is severely constrained/degraded. Examples:

Indian metropolitan cities have far exceeded their carrying capacity.
Agroecosystems in Punjab and Haryana are severely stressed due to rampant groundwater depletion and increased alkalinity.
Deforestation and plantation agriculture have exceeded the natural tolerance limits of the Western Ghats.
Poverty in the Indo-Gangetic plains can be attributed to excessive population stress.
Hydroelectric power projects and tourism in the Himalayas have exacerbated the disaster potential. (The recent case of

Joshimath's geological stresses

causing it to sink).

Understanding the concept of the carrying capacity of an ecosystem is important for urban planning, sustainable resource extraction, development, population control, wildlife management, etc.
Refer to the latest edition of Environment Hardcopy/PDF and Current Affairs for the most updated information on this topic.
Rs. 474
Rs. 599
in stock
11 new from Rs. 399
as of September 25, 2023 9:41 PM
Last updated on September 25, 2023 9:41 PM